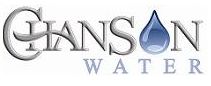 Hydration is the body's number one line of defense for battling toxins from daily life. It only makes sense to ingest the most beneficial water that we can. Through water and diet we can help our bodies regulate pH levels as well as fight oxidative stress.
Alkalized Water
Blood must maintain an alkaline pH level of 7.3 to 7.4, while other bodily fluids may be acidic. The body has to regulate everything that is taken in, either through food or drink or even the environment. This usually means a constant effort to buffer acids. Much of our daily intake of foods is decidedly acid, from meat proteins and dairy products to wheat flour in bread and pasta. Soda, wine, tap water, even distilled water is also acid.

We can ease the stress on our bodies by taking a multi-pronged approach. Balance or even skew our foods towards alkaline and hydrate with ionized alkalized water..
Learn more about the benefits of Alkaline Water at
our blog!