Trigger Point Therapy for
Low Back Pain
A Self-Treatment Workbook + Phone Consult
Free U.S. Shipping
For International Orders, Please Contact Us
By authors: Sharon Sauer CMTPT, LMT, Mary Biancalana MS, CMTPT, LMT Foreword by: Bernard E. Filner MD
Included with this order is a 15min Phone Consultation with one of the two authors! After your order you will receive a phone number to schedule your appointment. Self-care protocols are customized to your needs.
Sharon Sauer CMTPT, LMT
A myofascial trigger point therapist who has practiced in Chicago, IL, since 1986. She has successfully treated thousands of patients with chronic and acute soft tissue pain. Sauer has made significant contributions to the field of myofascial trigger point therapy, most notably, the incorporation of self-care training into treatment protocols for over sixty different kinds of myofascial pain and dysfunction. Sauer has been a featured speaker at the annual convention of the American Academy of Pain Management and has taught trigger point evaluation and elimination techniques to hundreds of doctors, osteopaths, dentists, chiropractors, physical therapists, massage therapists, and other health care practitioners.
Mary Biancalana MS, CMTPT, LMT
A certified myofascial trigger point therapist in Chicago, IL, who has been treating chronic and acute soft tissue pain since 1999. She has been a personal trainer and fitness instructor since 1986. Biancalana has spoken extensively on complex myofascial pain syndromes and fibromyalgia, and has served as chairperson for the annual convention of the National Association of Myofascial Trigger Point Therapists. Biancalana has a particular interest in the detection and treatment of commonly overlooked perpetuating factors in chronic pain syndromes.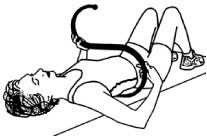 Learn the secrets to lasting pain relief: finding and deactivating trigger points, the underlying cause of most low back pain. Trigger points are sensitive tight spots in taut bands of muscle tissue. Treating trigger points that refer pain to the low back and buttock areas, rather than addressing only the specific sites of your pain, is the best way to comprehensively treat occasional or chronic discomfort and prevent it from coming back.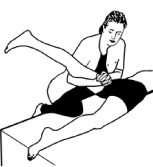 Packed with illustrated treatment techniques, Trigger Point Therapy for Low Back Pain offers effective strategies beginners can practice at home and detailed hands-on protocols health care practitioners can use while working with patients. Find out which of eleven muscles could be causing back pain, then learn specific trigger point treatments and correct underlying perpetuating factors to immediately relieve soreness and tension in these muscles. If you're ready to try a targeted approach to eliminating back pain, this manual will provide you with all the information you need to get started and end low back discomfort once and for all.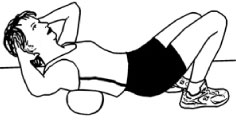 This book does modern medicine a great service… [and is] presented effectively for the primary reader, the patient. —David G. Simons, MD, associate voluntary professor at Emory University and coauthor, with Janet Travell, of Myofascial Pain and Dysfunction: The Trigger Point Manual, V.1 and V.2


... a gold mine of information in a user-friendly format. I recommend this book to all who suffer from occasional or chronic low back pain. —Robert D. Gerwin, MD, associate professor of neurology at Johns Hopkins University
Why purchase from HEALTHandMED?
We are extremely easy to get ahold of before and after the sale if you have any questions by calling us toll free at 1-888-649-3650. Outside of the U.S., call 1-435-275-4487.