Aroma Aid - For Himalayan Salt Inhaler
Doctor formulated and clinically used
How It Works
Promotes a healthy immune system, soothes migraine and discomfort from allergy-related headaches. This blend of pure and organic medical grade essential oils enhances the benefits of the Himalayan Salt Inhaler.

Suggested Usage
For easy breathing or for a cool sensation in nose, throat or chest. Take slow, deep breaths for 10 minutes, 1-2 times per day.

Replacing Aroma Aid and Himalayan Salt
Replace salt and Aroma Aid once every three months.

Ingredients
Organic Jojoba, Organic and wild crafted essential oils of Peppermint, Black pepper, Lavender, Frankincense, Lemongrass, Clove.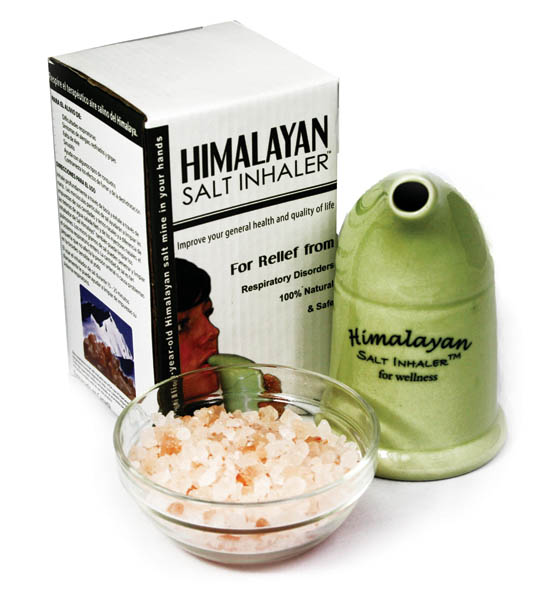 Refillable Ceramic Himalayan Salt Inhaler: $34.95 each
†These statements have not been evaluated by the Food and Drug Administration.
This product is not intended to diagnose, treat, cure, or prevent any disease.
Why purchase from HEALTHandMED?
We are extremely easy to get ahold of before and after the sale if you have any questions by calling us toll free at 1-888-649-3650. Outside of the U.S., call 1-435-275-4487. Or e-mail your questions to healthandmed@healthandmed.com
No Risk No Buyer's Remorse 14 Day Money Back Guarantee.