ReZealiant Living® Living Alfalfa Leaf 300g
Living Alfalfa Leaf is an excellent source of nature's most beneficial organic chlorophyll, providing maximum bioavailability and benefits from essential, balanced, and 100% naturally occurring vitamins, antioxidants, minerals, enzymes, amino acids, glycosylisovitexin and thousands of phytonutrients.* Living Alfalfa Leaf is a natural pure wholesome product made with PhytoLive Dehydration and InstaRaw ingredients. Free from: Fillers, Excipients, animal products, gluten, dairy or GMO.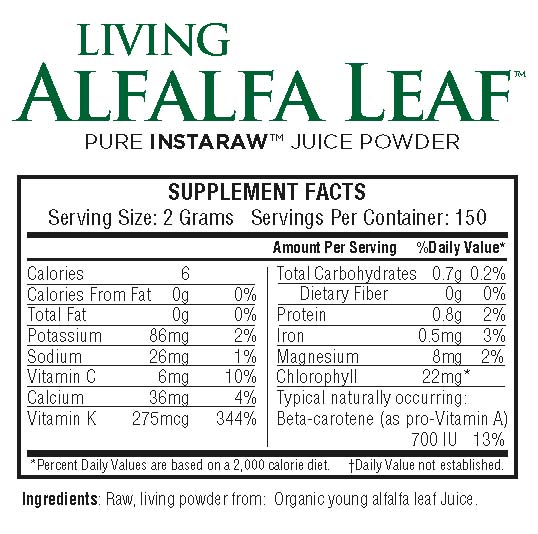 *Thesestatements have not been evaluated by the Food and Drug Administration.These products are not intended to diagnose, treat, cure, or prevent any disease. Do not use during pregnancy or while nursing except as directed by your health care professional.
Why purchase from HEALTHandMED?
We are extremely easy to get ahold of before and after the sale if you have any questions by calling us toll free at 1-888-649-3650. Outside of the U.S., call 1-435-275-4487. Or e-mail your questions to healthandmed@healthandmed.com